Connecting to the vibrant Beauty within
I want to feed you with warmth and beauty.
Sit together in silence and awe, marvelling at the vastness of this life.
And then, when we are deep in the philosophy of presence and power, of dream seeds and glorious synchronicity, I would paint you a mirror of You.
So you could always remember. Even in those moments when things seem mundane. I will know that you still shine your luminous essence and feed the world with warmth and beauty, too.
Hello Dear One, I'm Ruth.
Artist and light weaver, currently based in Vienna.

My inspiration is soul, exploring inner worlds, listening to humans and the Earth. If marvelling was a job, it was mine. I love immersing myself completely in soulful exploration, of nature, and life and the dreams of our hearts … coming back with magical somethings: Insights, questions, codes, the sense of belonging and expansion, wrapped into art.
I believe art can drop us into soul remembrance and original essence within a blink of an eye. Through silent sparkly transmission and a space of colour and symbol. A language we all speak that needs no words, just two receptive hearts.
It is all about staying connected to what we already know deep inside.
Remembering who we are and integrating the shifts that have already happened.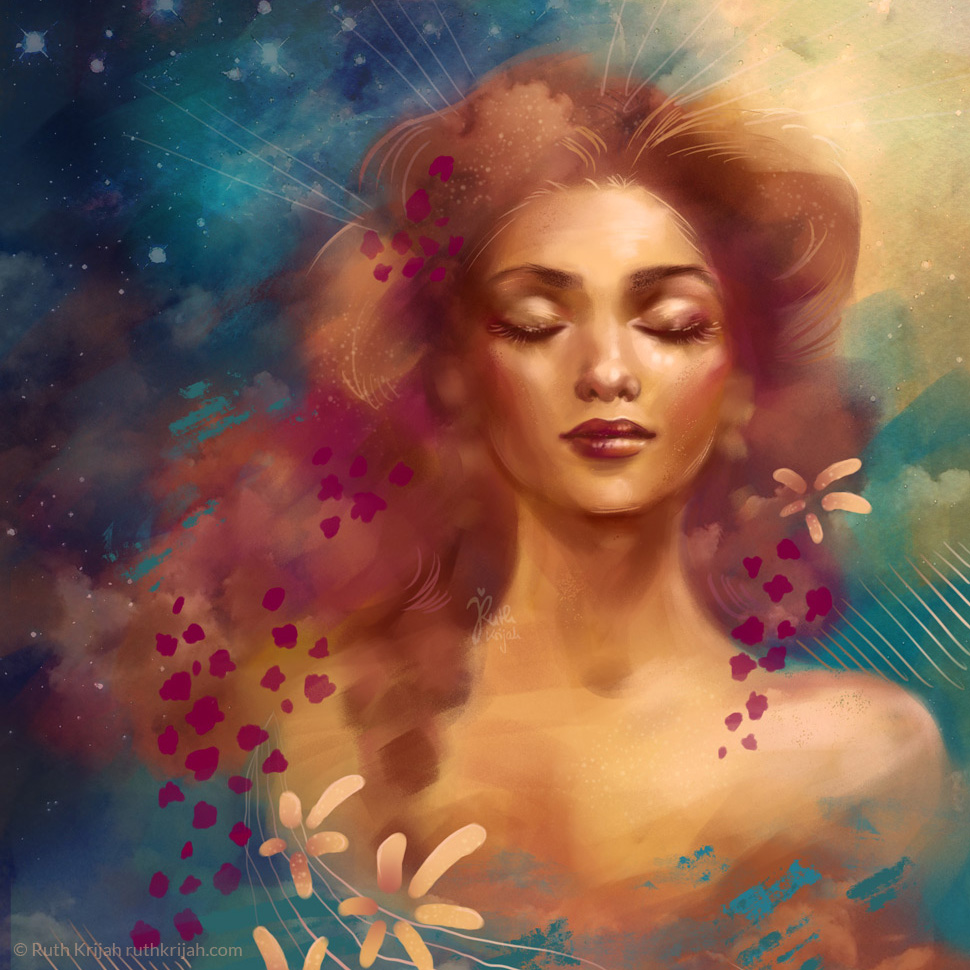 C'amiëlle. It's the sound of how I feel when I paint. Immersed in the essence of depth and love, awe and wonder, connected to soul and aliveness. My art is here to fill your physical space with rich glowing energy and create experiences of deeper alignment, light-filled beauty and seeing your essence, your wonderful Inner Being, reflected back to you.
My deepest joy is to write little love notes to you, share observations of the small things that create peace within, translate sighs of relief into paint or spend time listening to your story and show you how beautiful, powerful and whole you are – so you can embrace even more of your vibrant, ever growing Self and do what you really want to be doing, every single day of this life.
Welcome you wonderful shining soul!
There's art and more glow in the Letters. With news from the studio and downloads for your device to add some more sparkle to your life right away. It's free and I can't wait to see you there. Want to receive the goodness?
The updates are free. Data is stored within the European Union on security certified servers. Info on how I use and protect your data: see Privacy Policy. You can unsubscribe any time by clicking the link at the bottom of every email.