Hello Dear One, I'm
Ruth / C'amiëlle.
Artist and light weaver, currently based in Vienna.

I know that if you resonate with my art, you are on a journey of excavation and liberation of the True You as well. Devoting to your heart, to God within, to Life, to Soul Herself.
Art has always been my anchor and portal for integrating the shifts and embodying more and more of my true self in everyday life. I believe colour is incredibly useful in deeply imprinting the new (ancient) way of fully knowing and being ourselves. It's one of the most easeful yet unfailing ways to hold the frequency of the new found freedom and wholeness long enough for it to become the natural way of being.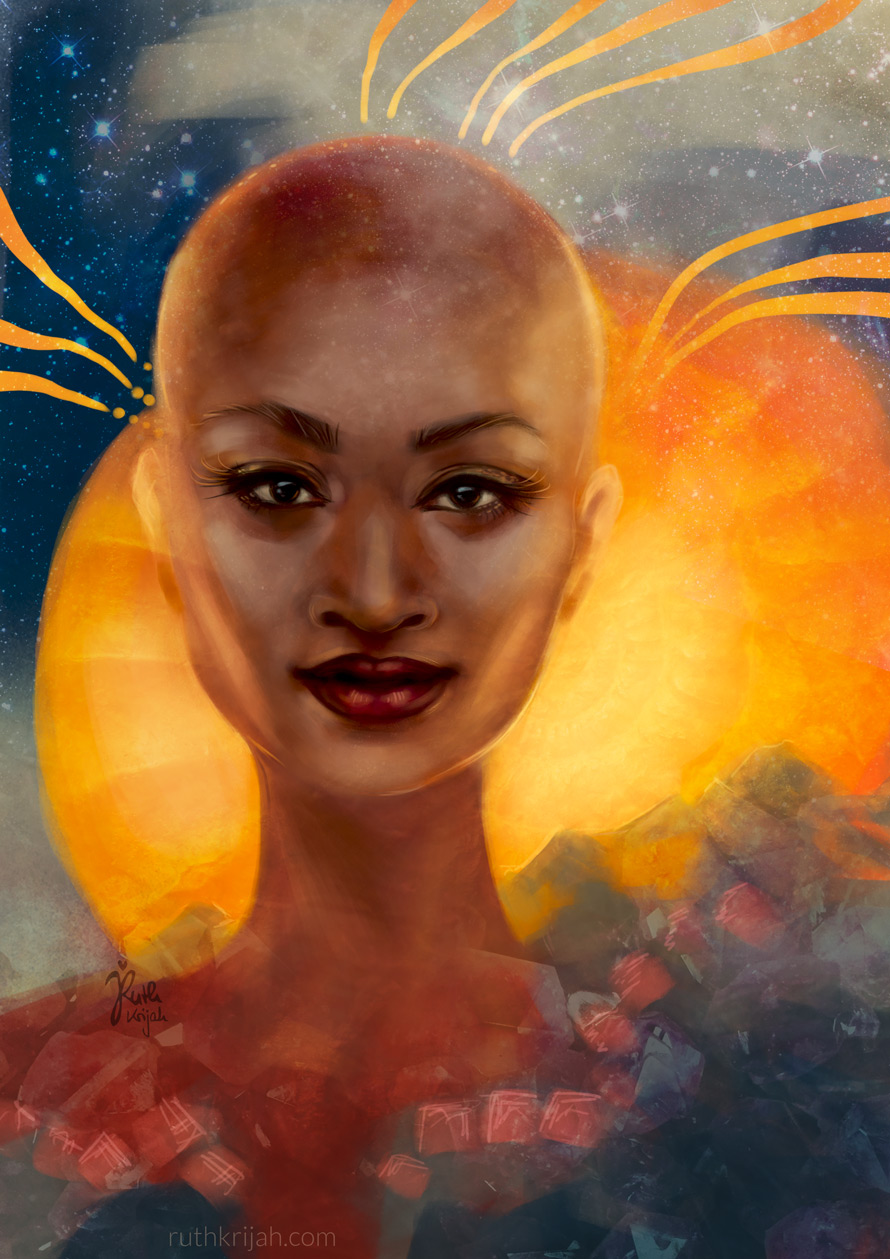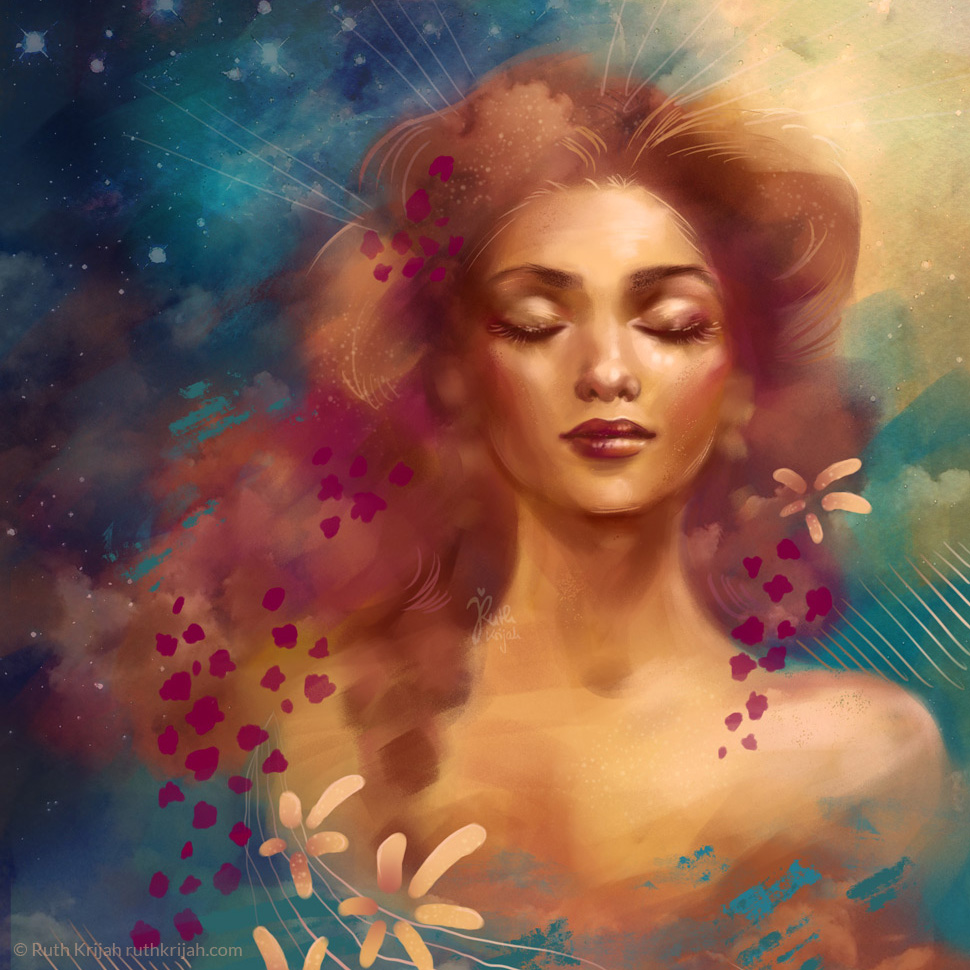 C'amiëlle.
It's the sound of how I feel when I paint. Immersed in the essence of depth and love, awe and wonder, connected to soul and aliveness. My art is here to fill your physical space with rich glowing energy and create experiences of deeper alignment, light-filled beauty and seeing your essence, your wonderful Inner Being, reflected back to you.
The more we can remember and drop into our own heart's truths, the more alive we become. And this world needs humans who are HERE, who are embodied, who are courageously crafting their own paths.
My inspiration is soul, exploring inner worlds, listening to humans and the Earth. I love immersing myself in writing, dancing, lush forests, the life and dreams of our hearts… coming back with magical somethings: Truths, questions, codes, the sense of belonging, wholeness and liberation wrapped into art.
I believe art can drop us into soul remembrance and original essence within a blink of an eye. Through silent transmission and a space of colour and symbol. A language we all speak that needs no words, just two receptive hearts.
I'd love to paint you a mirrow, a portal and anchor into your own personal remembrance of Who You Truly Are.
Monthly Light Infusions
Sign up for free monthly light infusions and news from the studio here:
The updates are free. Data is stored within the European Union on security certified servers. Info on how I use and protect your data: see Privacy Policy. You can unsubscribe any time by clicking the link at the bottom of every email.