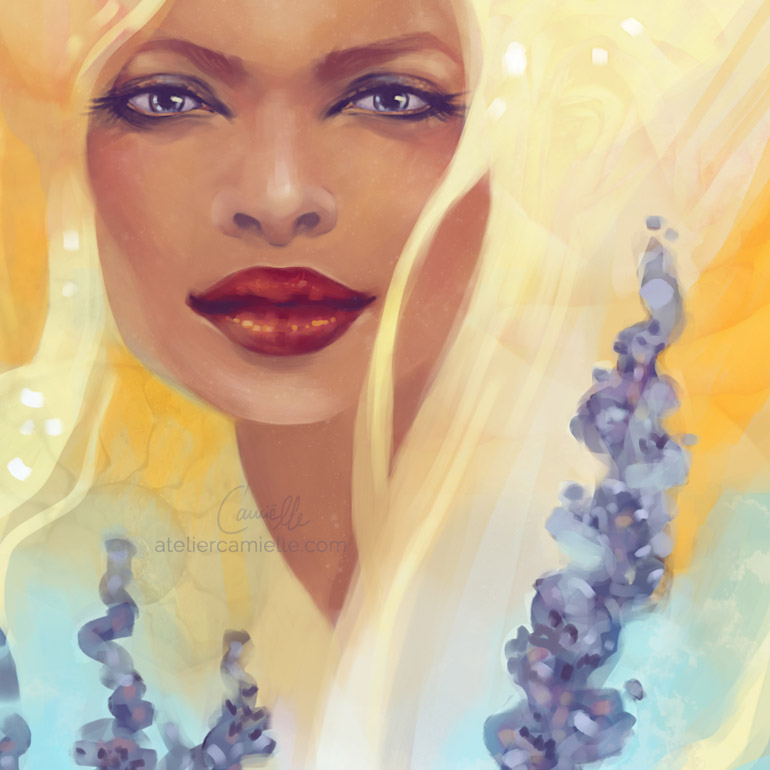 Inner Woman Portrait Commission
A portal into the essence of You, your warmth, your wisdom, your wholeness.
Who is the woman embracing her depth and dancing all of herself into this life?
Who are you when you are your full royal expression of YOU?
Do you stay committed to your path, your vision, the one you came here to be in this lifetime? Will you allow yourself to know that you are the One you've always been waiting for? Will you breathe deeply in your own presence and embody your wholeness?

For you. For your loved ones. For the Earth and Humanity. In the glorious moments and those that are hard.
I can't wait to connect with you and translate your essence, your strength and magical presence into a piece of art that will anchor you and remind you of all the reasons why this life is yours and that you know how to birth your dreams and create love and beauty in this world.
Blooming You Portrait – inspired by lush forests and elderberry wisdom, 2020
Through this experience you will receive:
A mirror of your most magical powerful Self
Indepth and activating Inner Woman journaling prompts to connect to your core essence and the unique facets of You. This is the first step of seeing the awe inspiring miracle you truly are. What you remember here will become the main inspiration for your portrait.
A digital 72dpi version of your portrait to use on your electronic devices so you can always carry this portrait as your anchor
Fine art print of the final Inner You Portrait shipped to you (unframed)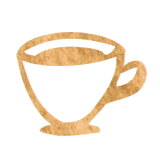 Integration eBook: prompts to reflect and integrate the experience and any discoveries you've made during our time together. Includes questions to find the most delicious way to live with your portrait and to create a beautiful welcome ceremony for her.
What I need from you to create your portrait:
Your insights from The Inner Woman journaling (this will drop you in deeply with your true self and download all the inspiration I need to paint your portrait).
**
Your willingness to stay open and release all expectations of how she is supposed to look like – to let yourself be surprised and see yourself in a new light.
**
2 or 3 photographs of you that serve as very loose reference and any references you'd like me to also consider for the painting.
How Your Portrait Comes to Life:
My process is intuitive. The threads and paragraphs you share from your journaling will inform the final painting. There will be space to make wishes for certain colours or shapes, for the overall atmosphere and you will have the opportunity to give feedback and ask for adjustments twice during the painting process.
I'll work with photo references you share with me, but those are only for guidance, not to be copied exactly. Your Inner You will resemble you mostly in energy not necessarily in physical appearance. She will carry herself with the grace and the sparkle that's uniquely yours. You will feel her. And see her with all of who you are.
It's a weaving of soul essence and earth medicine. An anchor for you to carry wherever you go, whenever you want to drop back into remembrance of beauty, sweetness and unwavering power.
Your Choice:
ALTAR – 11×14″ (24x30cm) – 611€  (approx. 733USD) + shipping
PORTAL – 20×28″ (50x75cm) – 1.188€ (approx. 1.415USD) + shipping
non-refundable deposit of 50% due upfront; the second half + shipping due before I order the print and ship it out to you
Payment Method: If you have a bank account with an IBAN number, you can make your payment via bank transfer. Otherwise, I'll send you a paypal invoice you can pay via your paypal account or via credit card.
Turnaround Times
This depends on the size of your portrait and how quickly you can get back to me with feedback during the process. Please plan for at least 6-7 weeks until the print gets shipped out to you. We can discuss time frames individually for each project of course.
Available spots: I take a limited number of commissions on a rolling basis.
Why a print? I would like to purchase the original!
My art is created digitally. I paint with a Wacom Intuous graphic tablet and painting software. When your fine are gallery print arrives from the manufacturer, I embellish it with acrylic paint or water colour, gold/silver paint and/or glitter, depending on what your portrait needs.
There will only ever be two physical prints of your piece, one for you, and one that serves as artist proof and will never be sold or licensed to third parties.
Therefore, your print is the original.
Of course it will come signed, too, and accompanied by a Certificate of Authenticity.
I travel a lot at the moment and would love to experience this but can't take a fine art print with me. Do you have an option without a physical piece of art as well?
Yes, I can also paint your portrait and send you a 72dpi version you can use on your devices. We could also make a small print you can put into your journal if you keep one of those. Get in touch and we can discuss everything in detail ♥
Can you please explain the step by step process of how this commission works?
Sure, these are the usual phases and steps of commissioning an Inner Woman Portrait:
#1 – You get in touch with me and we discuss the specifics of the project.
#2 – I'll send you the Commission Agreement for review and when you accept the conditions, you'll make the non-refundable deposit.
#3 – Now that the official container is set, you'll get access to the Inner Woman journaling prompts and ritual so you can connect with your Inner Woman and most radiant, blooming You. After you've worked with the questions, you'll also send in 2-3 photographs of yourself and any other images you would like me to consider.
#4 – I will hold all that you've shared in my heart and begin with a compositional colour sketch.
#5 – When colours and composition feel aligned to me, I will send you the image and you'll have the opportunity to state any wishes that might come up. I'll incorporate them into the sketches and ask again for your approval. (If you would like to be completely surprised, we can skip this step.)
#6 – Now I start working on the final artwork. When the painting feels close to completion to me, I show you the artwork for a final round of wishes and to give you an opportunity to feel into this vision of your Inner Woman. (Optional, we can skip this step, if you prefer to be surprised by your piece.)
#7 – I will complete the painting and when you are happy with the result you send me the remaining amount of the agreed sales price plus shipping costs. Upon receiving your payment I order your print. As soon as I receive it from my printer, I will add embellishments, package your print safely and ship it to you.
#8 – Included in your package you'll also find a card with the links you need to download your portrait for your devices and to receive the Integration eBook, so you can create a lovely welcome ceremony for your Inner Woman. The booklet is designed in a way you can use it whenever you want to connect back in, receive guidance from your Inner Woman and fill up with your own love and wisdom.
Do you offer payment plans?
All commissions are set up in two payments: A non-refundable deposit before I begin the work, and the final amount + shipping before I order and ship the print. These payments will probably be 4-6 weeks apart. If you'd like to spread the payments out a bit more, we can discuss this on a case by case basis. Please don't hesitate to tell me what would work for you when you inquire for your portrait experience.
Do you offer refunds?
No. We are working closely together and this is an experience that asks for full, open-hearted curiosity and commitment. Therefore, all payments are final. You do have the right of refusal upon completion of your portrait, in that case, you don't owe the final payment and I retain full ownership and rights to the artwork. The specifics will be laid out in the Commission Agreement and if you have any questions or concerns before we start, please don't hesitate to tell me – I'm all for making this a nourishing experience for both of us from start to finish ♥
Can I use this portrait as the cover of my book / illustration for a music project / to advertise my sisterhood circle / … ?
Commercial usage rights can be purchased separately.
The offering on this page is meant for private use only. Apart from hanging it in your space, you may also put it on your about-page or make a blog-post with it on your own website with proper credit (how to do this will be laid out in the Commission Agreement) talking about yourself. You can also use it as your avatar on social media. However, if at any time you want to use the image for marketing your products and services or include it as part of your products and services to sell (online or offline), you will have to get my written consent and pay a licensing fee that we'll discuss depending on the scope of usage rights you need.
I would like to gift this to someone special. Is that possible?
Yes! You can choose between a beautifully designed gift voucher so they can walk through the whole process themselves – or you and I can work together to create a piece that honours the beauty and strength you see in your loved one and would like her to see as well.
If you want to gift an Inner Woman Portrait as a group of friends or family members to a bride-to-be, as a birthday present for a special woman in your life, etc. – I have a particular process for this, so please get in touch at least 10 weeks before the date so we can discuss the details. Prices vary for this, depending on what you need and how all of you are willing to participate in the process.
The data you share via email is stored on servers in the EU. The information is used to successfully answer your request and easefully start our project (GDPR Art. 6, 1b). For more details on how I use your data please refer to the privacy policy.
Stay soulfully connected to your most beautiful powerful Self and anchor into your radiant fullness.
Again and again, within a blink of an eye.