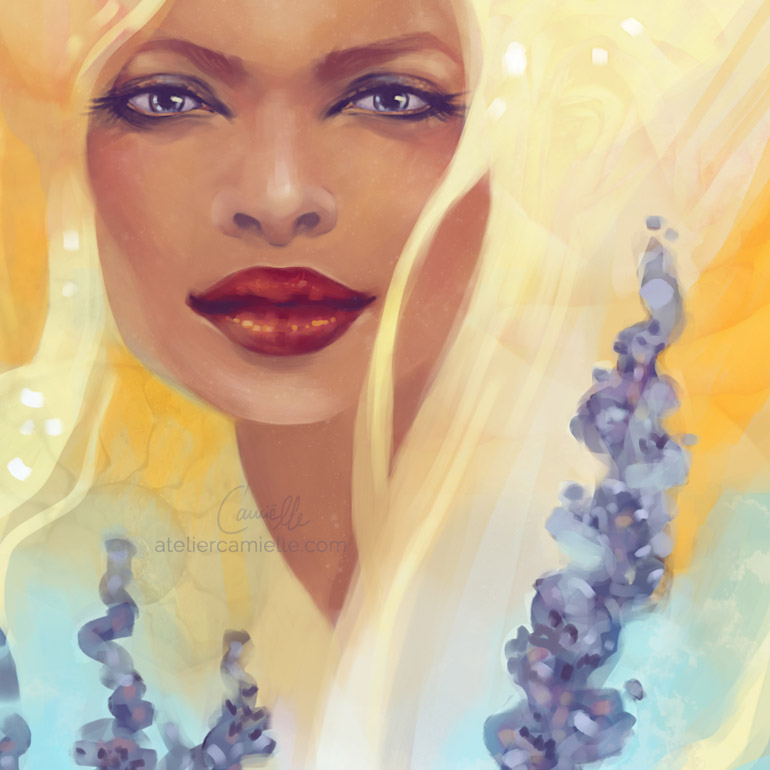 Inner Woman Portrait Commission
A portal into your Inner Being and the Woman you are becoming. To You who sparkles with her own unique radiance, a depth and love and knowing that is magical and magnetic.
A custom artwork just for you to stay soulfully connected to your most beautiful powerful Self.
Wherever you are on your journey, this is for you:
You are on a deeply fulfilling journey of creating your life and would love to have something tangible to connect with your luminous essence, with the radiance of your Inner Woman anytime, no matter the day or how you feel. A special portrait that reflects back to you the deep inner knowing of who you are, the You who is brave enough to live her dreams and express herself fully.
You are doing a lot of inner work but to be honest – most of the time it feels more like grinding and an endless tedious never-ending story than joyful healing, alignment and home-coming. Yet, this home-coming and more joy and magical connectedness was the whole point of embarking on this journey into the dark places. Now it's time to look at yourself and truly see the radiance that has always lived inside you.
You love the experience of being seen by another, of discovering new layers of depth, beauty and vibrancy. And you would love a picture of your Self, one that can't be taken with a camera, one that reflects the beauty of not only your physical self but even more so of your energy, the Inner You you know is here to glow and create a life she truly loves.
I can't wait to connect with you and translate your beauty, your strength and magical glow into a piece of art that will anchor you and remind you of all the reasons why this life is yours and that you know how to birth your dreams and create love in this world.
Blooming You Portrait – inspired by lush forests and elderberry wisdom, 2020
The Inner Woman eBook – journaling prompts to connect to your glowing Self – this is for you to fully immerse yourself in your own Soul Energy and bring out your Inner You. Afterwards you'll share bits and pieces that I will use as inspiration and reference during the painting process
High quality fine art print of the final Inner You Portrait shipped to you (unframed)
A digital 72dpi version of your portrait to use on your electronic devices so you can always carry this portrait as your anchor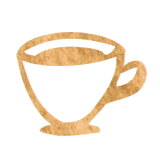 Integration eBook: a short questionnaire with prompts to reflect and integrate the experience and discoveries you've made during our time together and to find the perfect spot for your new piece of art.
What I need from you:
Your insights from The Inner Woman eBook (you don't have to share everything if you don't want to. This eBook is as much for your own exploration as it is for inspiration, so there is no right or wrong way to do this).
Your willingness to stay open and release all expectations of how she is supposed to look like – to let yourself be surprised and see yourself in a new light
2 or 3 photographs of you that serve as loose reference
Any references you'd like me to also consider for the painting (this is optional)
How Your Portrait Comes to Life:
My process is intuitive. The threads and paragraphs you share from your journaling will inform the final painting. There will be space to make wishes for certain colours or shapes, for the overall atmosphere and you will have the opportunity to give feedback and ask for adjustments twice during the painting process.
I'll work with photo references you share with me, but those are only for guidance, not to be copied exactly. Your Inner You will resemble you – not necessarily because every freckle is on spot, but because she will carry herself with the grace and the sparkle that's uniquely yours. You will feel her. And see her with all of who you are.
These portraits are painted mainly with a Wacom graphic tablet and Photoshop. Often, I also use hand-painted textures, expecially in the backgrounds or to produce one of a kind digital brushes for your portrait. You'll receive a high quality fine art print and before I send the print to you I add some hand-painted embellishments with acrylics to make your piece unique and bring out even more of the sparkle.
It's a weaving of soul essence and earth medicine. An anchor for you to carry wherever you go, whenever you want to drop back into remembrance of beauty, sweetness and unwavering power.
You probably won't enjoy this experience if you:
… are looking for a 1:1 representation of your face. This is not a conventional portrait commission. It's a journey of bringing your most radiant energy to the canvas. To let her shine without restriction and preconceived ideas.
…find journaling incredibly boring and have no desire to explore your Inner Being through writing. As this inner reflection is the main inspiration for the portrait, you can't skip this – it's part of the magic of this custom artwork commission.
…have a finished image in mind and need to have her look and be a certain way – this process is intuitive – we'll collect a lot of information together, but ultimately, we will trust the flow to bring what you most need to see about yourself at this point in your life.
…don't like my style – please have a look at the Inner Woman gallery to see if the energy of my work resonates with you (if you haven't already).
Pricing starts at 528 EUR (8×10″ / 18x24cm)
non-refundable deposit of 50% due upfront; the second half + shipping due before I order the print and ship it out to you
Payment Method: If you have a bank account with an IBAN number, you can make your payment via bank transfer. Otherwise, I'll send you a paypal invoice you can pay via your paypal account or via credit card.
Turnaround Times
This depends on the size of your portrait and how quickly you can get back to me with feedback during the process. Please plan for at least 6 weeks until the print gets shipped out to you. We can discuss time frames individually for each project of course.
Available spots: I take a limited number of commissions on a rolling basis.
Why a print? I would like to purchase the original!
I paint these portraits with my Wacom Intuous graphic tablet and Photoshop – so this is a digital process. When I get the print, I embellish it with acrylic paint and gold/silver colour and/or glitter, depending on what your portrait needs.
Therefore, your print is the original.
Of course it will come signed, too, and accompanied by a Certificate of Authenticity.
What other sizes are available? And how much would they cost?
Yes! For private portrait commissions the pricing for 2021 is:
up to 18x24cm – 528 EUR
24x30cm – 611 EUR
40x60cm – 922 EUR
50x75cm – 1.188 EUR
Other formats and dimensions (also in inches) are available and I'm happy to help you find your perfect fit.
50x75cm / 20×28″ is currently the largest option available.
Please note: Shipping will be calculated specifically for your shipping address and added to your second payment.
If you live outside the EU you are responsible for any custom fees your country might charge for limited edition art prints (not all countries count small limited edition art prints as original art, some do and if so you might be exempt from paying import taxes.)
I travel a lot at the moment and would love to experience this with you but can't take a fine art print with me. Do you have an option without a physical piece of art as well?
Yes, I can also paint your portrait and send you a 72dpi version you can use on your devices. We could also make a small print you can put into your journal if you keep one of those. Get in touch and we can discuss everything in detail ♥
Can you please explain the step by step process of how this commission works?
Sure, these are the usual phases and steps of commissioning an Inner Woman Portrait:
#1 – You get in touch with me and we discuss the specifics of the project.
#2 – We'll sign the Commission Agreement and you make the non-refundable deposit.
#3 – Now that the official container is set, I send you the PDF booklet so you can connect with your Inner Woman. When you have worked with the questions, you'll send in your insights, together with 2-3 photographs of yourself and any other images you would like me to consider.
#4 – I will hold all that you've shared in my heart and begin with a compositional colour sketch and research references.
#5 – When colours and composition feel aligned to me, I will send you the image and you'll have the opportunity to state any wishes that might come up. I'll incorporate them into the sketches and ask again for your approval.
#6 – Now I start working on the final artwork. As my style includes some level of abstraction and a whole lot of intuition and flow, sometimes I need to make changes in order to maintain the energy and glow of your portrait. Please don't be sad if in this stage I don't send you many progress pictures. My paintings tend to go through quite some transformation and I don't want to confuse you with steps that look too different from the final piece.
#7 – When the painting feels close to completion to me, I show you the artwork for a final round of wishes and to give you an opportunity to feel into this vision of your Inner Woman.
#8 – I will complete the painting and when you are happy with the result you send me the remaining amount of the agreed sales price plus shipping costs. Upon receiving your payment I order your print. As soon as I receive it from my printer, I will add embellishments, package your print safely and ship it to you.
#9 – Included in your package you'll also find a card with the links you need to download your portrait for your devices and to receive the Integration eBook, so you can create a lovely welcome ceremony for your Inner Woman. The booklet is designed in a way you can use it whenever you want to connect back in, receive guidance from your Inner Woman and fill up with your own love and wisdom.
Do you offer payment plans?
All commissions are set up in two payments: A non-refundable deposit before I begin the work, and the final amount + shipping before I order and ship the print. These payments will probably be 3-5 weeks apart. If you'd like to spread the payments out a bit more, we can discuss this on a case by case basis. Please don't hesitate to tell me what would work for you when you inquire for your portrait experience.
Do you offer refunds?
No. We are working closely together and this is an experience that asks for full, open-hearted curiosity and commitment. Therefore, all payments are final. You do have the right of refusal upon completion of your portrait, in that case, you don't owe the final payment and I retain full ownership and rights to the artwork. The specifics will be laid out in the Commission Agreement and if you have any questions or concerns before we start, please don't hesitate to tell me – I'm all for making this a nourishing experience for both of us from start to finish ♥
It sounds like a super deep process. I'm a bit nervous about that...
I hear you. Getting painted and letting someone else see the depth of your beauty – the parts you fully embody as well as the pieces of you who you might have tucked away safely because you think they are "too much" or "not enough" – this is a deep, courageous process. It's also relieving and filled with wonder, awe, and lots and lots of gentle love and joy. You can show up as humanly "messy" as you might feel right now. My greatest gifts are seeing the immense beauty in the person that's sitting in front of me no matter how "inappropriate" they might feel. Listening without judgement and full support for your dreams and desires. Anything you share with me, no matter if it's in your emails or the pieces from your journaling, will stay between the two of us.
You know when you are ready to do this. And it's ok to be nervous about this. I'm always a bit nervous when embarking on this journey, too – it's this sparkly kind of expansive anticipation.
If yours feels a little more anxious than expansive, please let me know what's going on and send me an email. I'm glad to support you in your decision whether or not this is the right time to embark on this journey.
Can I use this portrait as the cover of my book / illustration for a music project / to advertise my sisterhood circle / … ?
Commercial usage rights can be purchased separately.
The offering on this page is meant for private use only. Apart from hanging it in your space, you may also put it on your about-page or make a blog-post with it on your own website with proper credit (how to do this will be laid out in the Commission Agreement) talking about yourself. You can also use it as your avatar on social media. However, if at any time you want to use the image for marketing your products and services or even include it as part of your products and services to sell, you will have to get my written consent and pay a licensing fee that we'll discuss depending on the scope of usage rights you need.
I would like to gift this to someone special. Is that possible?
Yes! You can choose between a beautifully designed gift voucher so they can walk through the whole process themselves – or you and I can work together to create a piece that honours the beauty and strength you see in your loved one and would like her to see as well.
If you want to gift an Inner Woman Portrait as a group of friends or family members to a bride-to-be, as a birthday present for a special woman in your life, etc. – I have a particular process for this, so please get in touch at least 8-10 weeks before the date so we can discuss the details. Prices vary for this, depending on what you need and how all of you are willing to participate in the process.
The data you share via email is stored on servers in the EU. The information is used to successfully answer your request and easefully start our project (GDPR Art. 6, 1b). For more details on how I use your data please refer to the privacy policy.